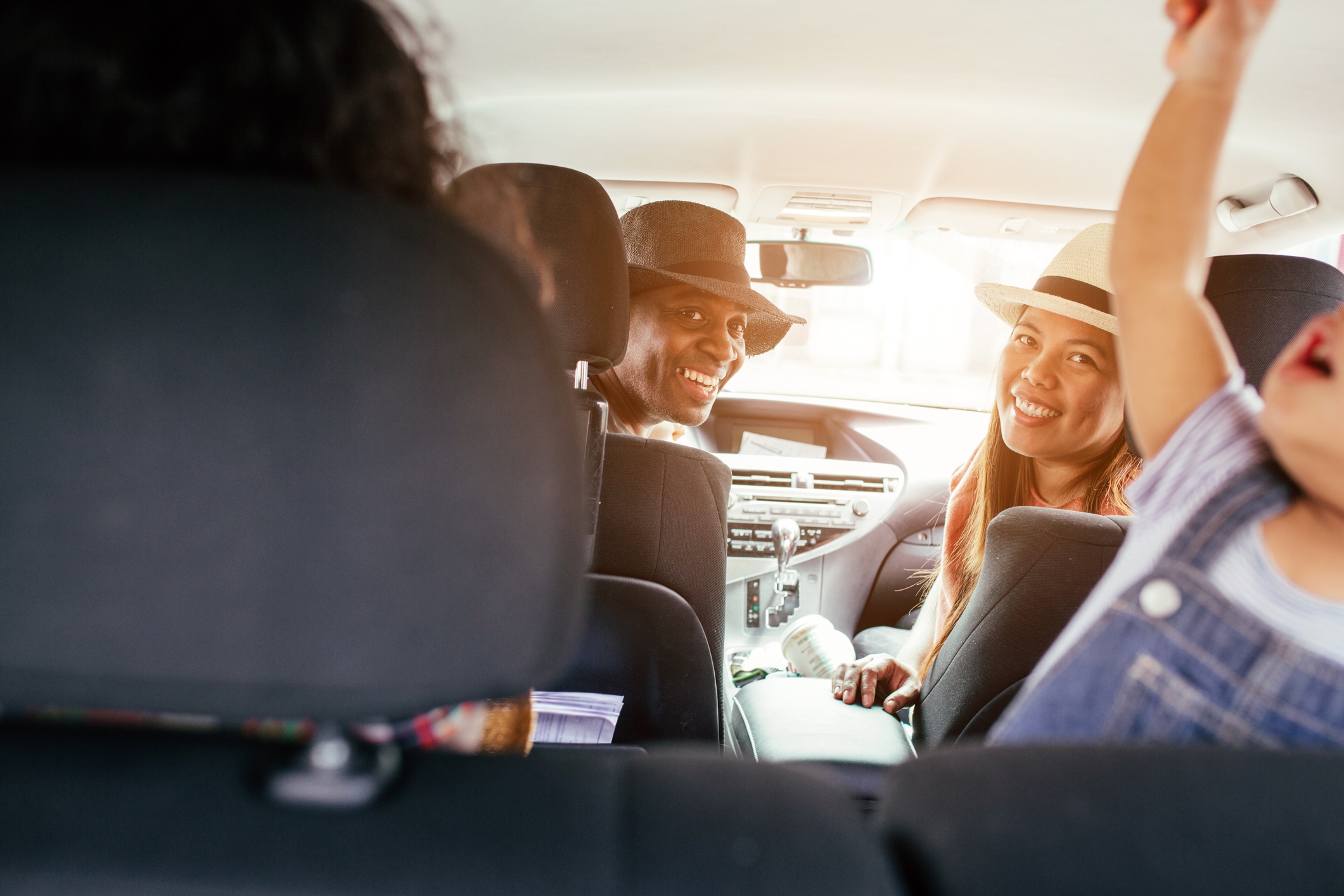 According to the US Department of State, 95% of American households own a car. Many individuals are still using their vehicles to go to the grocery store and to work each day (or on mini-road trips to stay sane during quarantine)—which means car sanitizing during the COVID-19 crisis is as important as washing your hands.
We now know that the coronavirus can live for days on certain surfaces so we're going to tell you how to disinfect your car's interior so that it's sparkling clean (and germ-free) without any damage. Various vehicles have a variety of surfaces—but the most important ones to clean on a regular basis are those you touch whenever you get behind the wheel.
1. To get started, grab a pair of gloves and a face mask to protect yourself as you disinfect your car. (We're following the CDC's preventative guidelines!)
2. Vacuum all surfaces. Vacuuming is the best way to pick up scraps of food, paper, sand, and dirt from your floorboards. It will also clear the car of any dust particles and debris hiding in hard-to-reach places.
2. Wipe everything down. Let's start by wiping every surface down with a dry dust rag or an interior car-care cleaner. These things won't kill any germs but they will make our sanitization steps easier—and leave your car looking sparkling-clean!
3. Sanitize with soap and water. The safest and easiest way to kill the coronavirus is simply with soap and water. (This is also the safest option for your car's interior.) Fill a bucket with regular dish soap (no harsh ingredients), hot or cold water, and grab a car cloth to start cleaning! You'll want to wipe down all the major surfaces of the vehicle including steering wheel, seatbelts, sun visors, gear shift, radio and A/C buttons, cupholders, glove box, windshield wiper and turn signal switches. Make sure the cloth is rung out and not dripping before you begin to clean each location. NOTE: You don't want excess water or soap damaging the interior of your car (a few drops of soap and a damp cloth will do the trick!).
Wipe every surface from the top to the bottom and the front to the back of the car with your bucket of soap and water. This step will take the longest—but it's the most important so don't rush it! Use a different wipe for your cloth or leather seats and a new cloth for the floorboards (you'll be surprised how much dirt is left on the floor after the first wipe-down!). Remember—a little water goes a long way.
4. Disinfect your leather car seats. Leather can be a tricky surface to clean and the leather on the interior of cars can be especially sensitive to certain household cleaners and disinfectants. Never use bleach on any leather surface to prevent stains and discoloration. Instead, you can use mild dish soap with warm water and a damp microfiber cloth to disinfect your leather car seats.
5. Use a window-cleaner. Glass cleaners like Windex are safe to use on car windows and mirrors. Plus, they will not only sanitize those surfaces, but they will also improve your visibility and keep you safe from potential accidents caused by glare or window streaks. (And don't forget to wash the exterior of your car for a spot-free finish!)
6. Have us do it! We're offering a complimentary viral disinfectant spray service for the vehicles of First Responders, including all law enforcement, fire rescue, emergency medical technician/service, and health care providers. ? And to show our customers that we're here for them in times like these, we are offering the same complimentary service to them as well. ?
?Receive your complimentary sanitation service at any of the three Bob Penkhus service departments located across Colorado Springs - without an appointment. Just pull up and we'll take care of the rest.? Find your nearest location by clicking here.
While we are not health experts—we are experts in cars. So please continue to check the CDC (Centers for Disease Control and Prevention) for the most updated tips and protocols on keeping you and your family safe during this time.
For everything car related—you can come to us (or, we'll come to you with our stay-at-home valet car services). We want you to know we take your safety very seriously and you can count on us to answer any car-related questions you might have.
Contact us today at (719) 473-4595.
- Your friends at Bob Penkhus