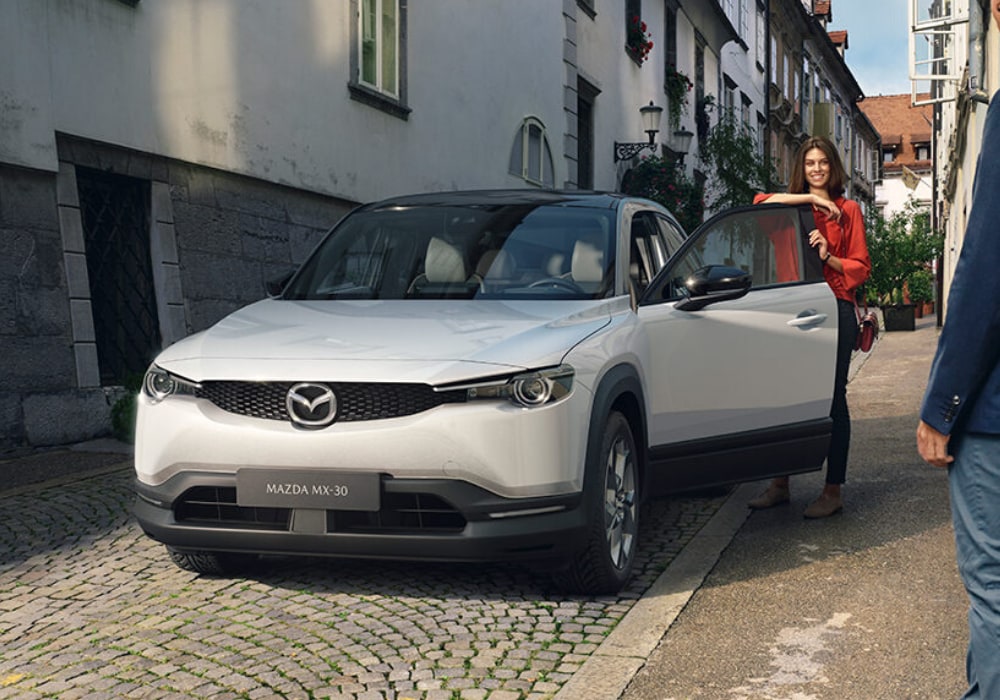 The upcoming Mazda MX-30 is the first-ever electric Mazda SUV and a glimpse into the future of electric vehicles from Mazda. At Bob Penkhus Automotive, we want to give you all the details that we have about this Mazda electric SUV. We will cover the current data on the trims, EV range, exterior, specifications, interior, and release date. The Mazda MX-30 EV might not be coming to the market in 2019, but it is definitely something to look forward to and get updates about.


2021 Mazda MX-30 Reveal
Mazda debuted the MX-30 at the Tokyo Auto Show. Since then, it's been the talk of auto enthusiasts across the nation. This sleek Mazda EV has a lot to offer discerning consumers.


Get Updates on the New Mazda MX-30
2021 Mazda MX-30 Release Date
The Mazda MX-30 is due to arrive in America late in 2020 or early 2021. This Mazda electric SUV crossover will be a 2021 model when it finally releases.


2021 Mazda MX-30 Price
The estimated starting price of the 2021 Mazda MX-30 is speculated at $35,000. The MX-30 is similar in stature to the new CX-30, if the trim levels follow suit as the dimensions have, we could see similar pricing points. Extrapolating from pricing levels of the 2020 CX-30 and the 2020 CX-5, that would put price estimates for the top trim level 2021 Mazda MX-30 around $47,000.


2021 Mazda MX-30 Trims & Configurations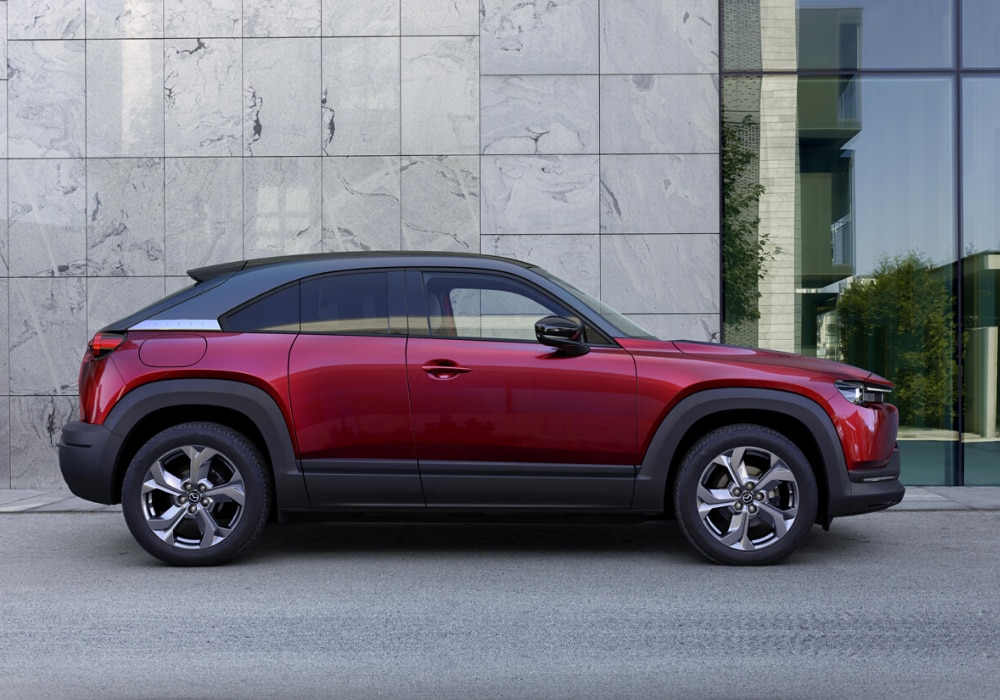 This first-ever Mazda EV might be available in 4 or 5 trim levels. We are assuming that the MX-30 will follow other Mazda SUV trims and will come with Select, Preferred, Premium, Sport, Touring, Grand Touring, and/or Signature packages but Mazda USA hasn't confirmed that information yet. There also aren't any details about what will be included with each trim level as far as upgraded technology or added convenience features. 
2021 Mazda MX-30 Performance
The MX-30 provides a unique driving experience designed for pure driving enjoyment in any situation. Mazda states the MX-30 incorporates a Mazda-unique Jinba-ittai driving performance. The automaker further stated that the Mazda MX-30 will have one electric motor mounted under the SUV's hood. That means it will only come as a front-wheel-drive model but that doesn't mean it won't have driving modes for snowy or other hazardous weather conditions. The Mazda MX-30 powertrain has been dubbed with the name e-SKYTACTIV. We don't know the expected horsepower or torque yet, but expect there will be plenty of acceleration with this Mazda electric model.


Mazda MX-30 EV Battery & Range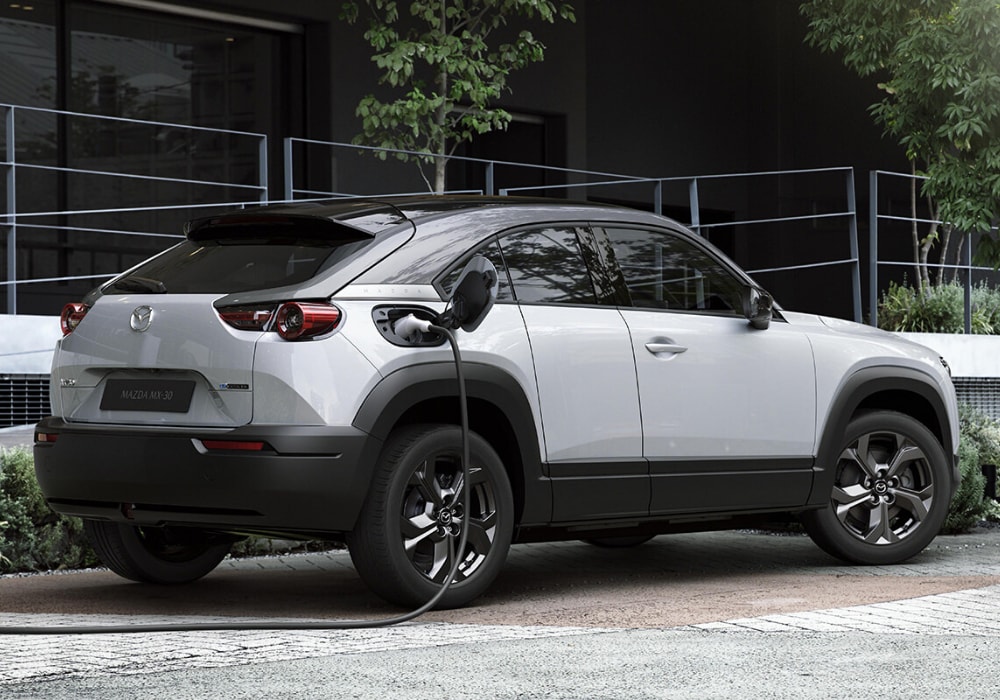 The Mazda MX-30 comes equipped with a Lithium-ion battery that will charge with standard AC power and faster DC chargers. The EV battery cell is prismatic with a total voltage of 355v and total electric power (battery capacity) of 35.5kWh. The electric range of the MX-30 is a big mystery, but we assume it will be around 250 miles in order to remain competitive with other electric models.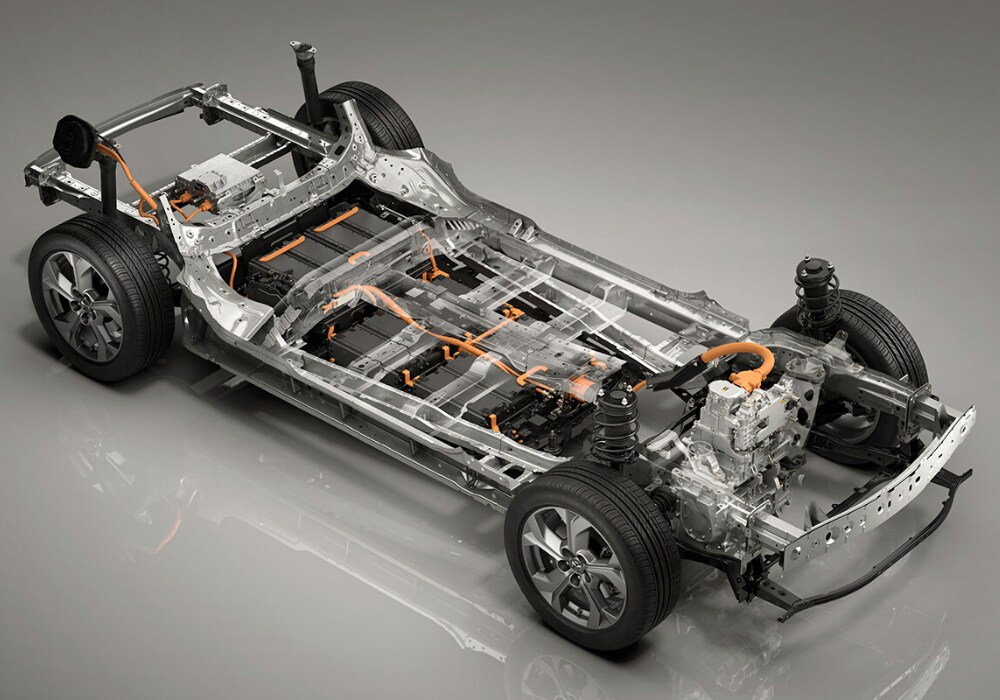 2021 Mazda MX-30 Exterior Design
The Mazda MX-30 features a coupe-like design with a dramatic slop to the C-pillar. The integrated B-pillar allows for quick access to the back seat when the doors are open. Further complementing the stylish look is the slim front grille that integrates perfectly with the headlights. The MX-30 exterior dimensions measure in at 173" L x 70" W x 62" H with a total wheelbase of 104.5 inches.


2021 Mazda MX-30 Interior Design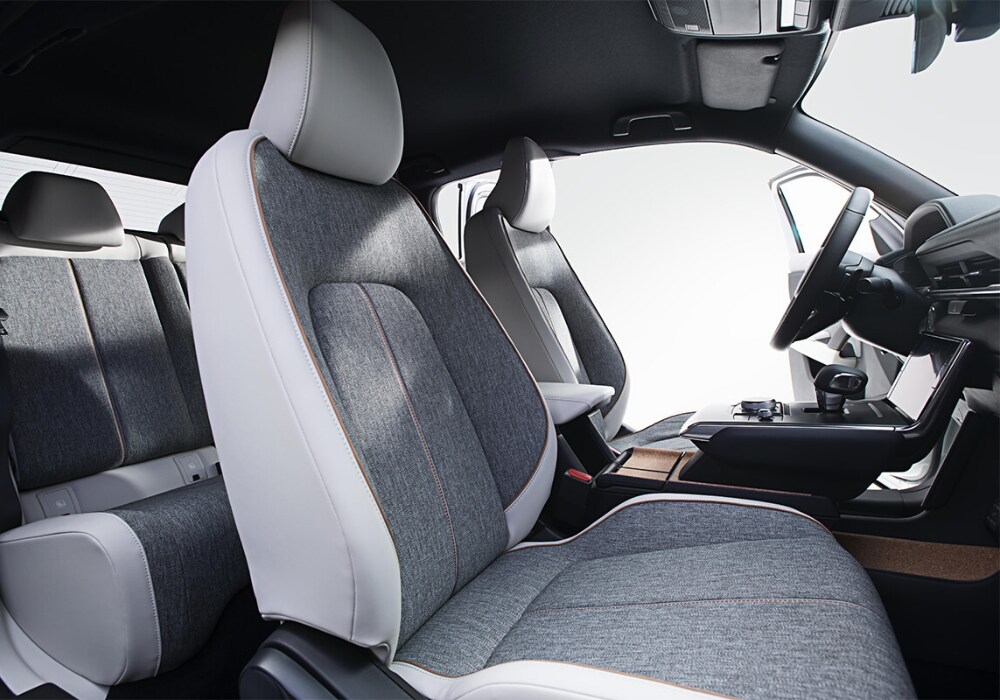 The MX-30 has a cabin filled with sustainable and natural materials. We don't know how much cargo space to anticipate with the new Mazda EV yet, but if it is comparable to the CX-3, then there should be plenty of space for shopping. There is a digital panel for the climate controls, but also a secondary display for the infotainment features.


2021 Mazda MX-30 Specifications
The Mazda MX-30 looks to be the same size as the CX-3 and CX-30 crossovers. With the MX terminology, however, we anticipate that it will be more performance-focused but it could signal an electric crossover that is built on the MX-5 or at least inspired by the MX-5.


Watch the Mazda MX-30 in Action
Mazda MX-30 Safety Technology
There haven't been any crash tests performed on the Mazda MX-30 yet, but we can expect plenty of driver-assist technology to come standard on this electric SUV. i-Activsense is the bundle of advanced safety features that Mazda offers, which includes a wide range of lane-keeping and collision-mitigation technology. Some of these include automated emergency braking, pedestrian detection, lane-departure warning, lane-keeping assist, blind-spot monitoring, and rear cross-traffic alert.


New Mazda Inventory in Colorado Springs