Browse and learn about the best used Mazda SUVs for sale in the Colorado Springs and Denver areas. See why Mazda has always made one of the top SUVs on the market. If you have any questions or would like to schedule a test drive, please call 719-473-4595.

Used Mazda CX-3 for Sale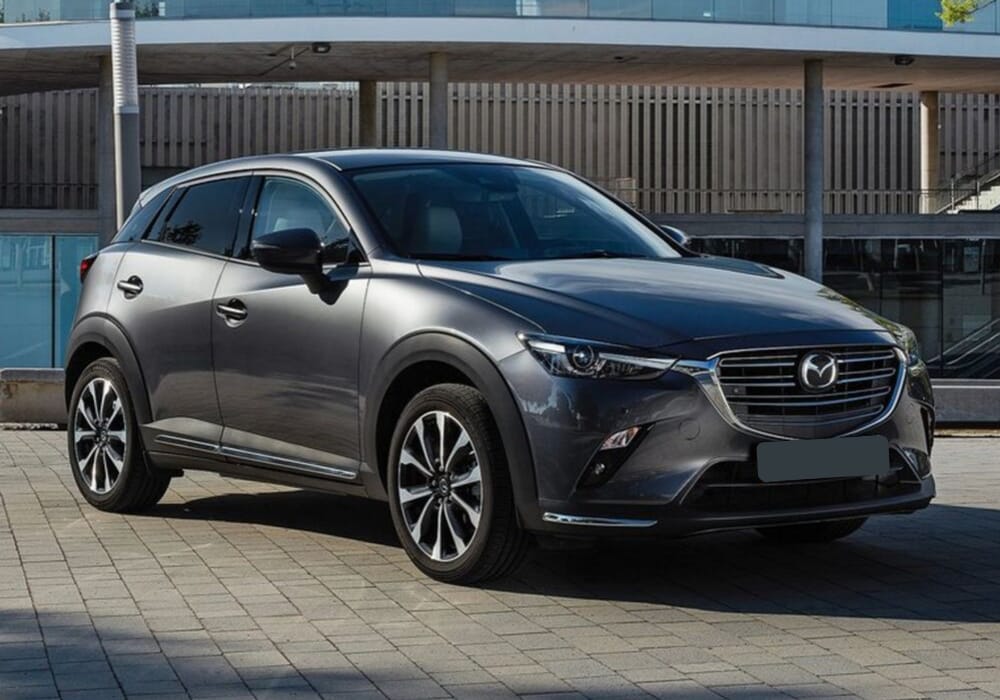 The 2018 Mazda CX-3 costs around $18,000. This top choice from the used Mazda SUVs comes in three trims and was a Top Safety Pick from the IIHS. It comes standard with a rearview camera and low-speed automatic emergency braking. This used Mazda CX-3 comes with a 146-horsepower 2.0-liter four-cylinder engine and front-wheel drive, but all-wheel drive is available. Fuel economy numbers prove the efficiency at 29/34 mpg with FWD and 27/32 mpg with AWD. This used Mazda SUV holds five people comfortably and provides 12.4 cubic feet of cargo space.
Looking at the 2017 Mazda CX-3, you see the price lowers to around $15,000. For this model year, it was a Top Safety Pick+ and also came in three trim levels. It is equipped with a 146-horsepower four-cylinder engine and front-wheel drive with available all-wheel drive. Because this is the same engine, fuel economy numbers remain the same. It also features the same amount of room in the cargo hold. The most significant difference between the 2017 Mazda CX-3 vs. 2018 Mazda CX-3 is the low-speed braking option is a standard feature on the newer model, but there were some additional seating options.  Other than that, these used Mazda SUVs are mostly the same.

View Used CX-3 Inventory


Used Mazda CX-5 for Sale
The average price on a 2018 Mazda CX-5 is around $28,000. This used Mazda CX-5 has room for five passengers, comes as an FWD or AWD model and features a 187-horsepower engine. The Mazda CX-5 crossover came in three trim levels and was a Top Safety Pick+. It delivers exceptional fuel economy with 25/31 mpg on FWD models and 24/30 mpg on AWD models. It can also tow up to 2,000 pounds.
The 2017 Mazda CX-5 was the start of the new generation. That's why it is comparable to the 2019 model but completely different from the 2016 Mazda CX-5 small SUV. While it contains all of the same equipment and the same dimensions, it will have a lower price. It's possible to get this Mazda CX-5 4WD used for around $26,000.

View Used CX-5 Inventory


Used Mazda CX-9 for Sale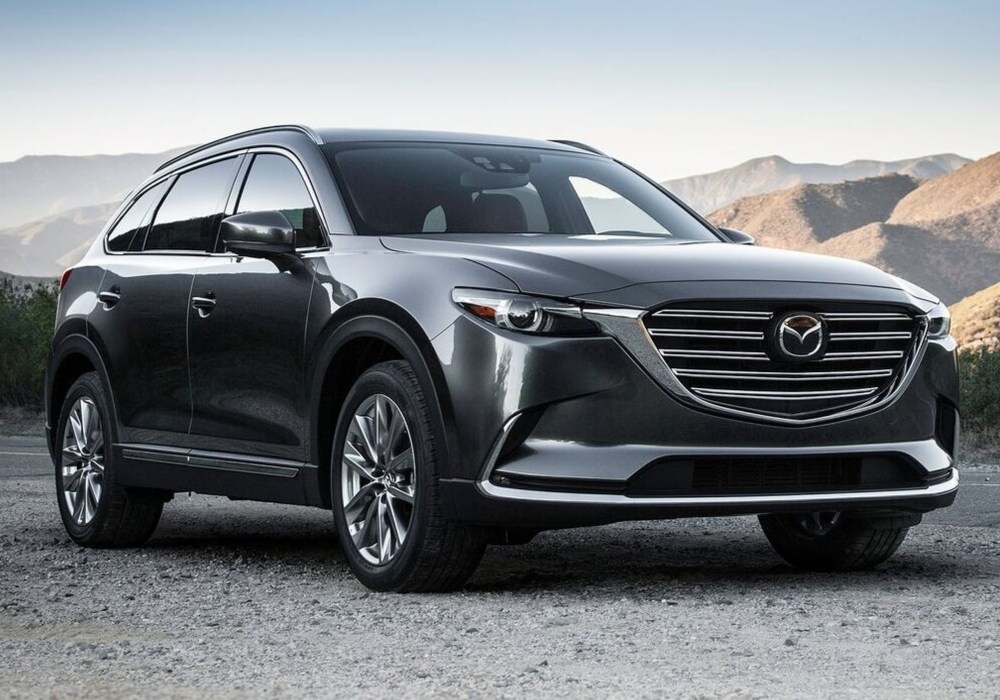 Another popular option with the used Mazda SUVs is the 2018 Mazda CX-9. This used Mazda CX-9 features an average price of $29,500. This seven-passenger Mazda SUV comes with the choice of four trim levels. It also features a 227-horsepower engine with FWD or AWD. As with most used Mazda SUVs, this model was chosen as a Top Safety Pick. It received fantastic fuel economy numbers with 22/28 mpg on FWD and 20/26 mpg on AWD.
You can save a little money with the used Mazda CX-9. The average price is around $26,000. What's exceptional about this used Mazda SUV is it is part of the same generation as the 2018 model. There aren't any major changes between the two models. The only difference is that the 2018 Mazda CX-9 has some additional standard safety features such as blind-spot monitoring and low-speed forward collision warning.

View Used CX-9 Inventory


Used Mazda CX-7 for Sale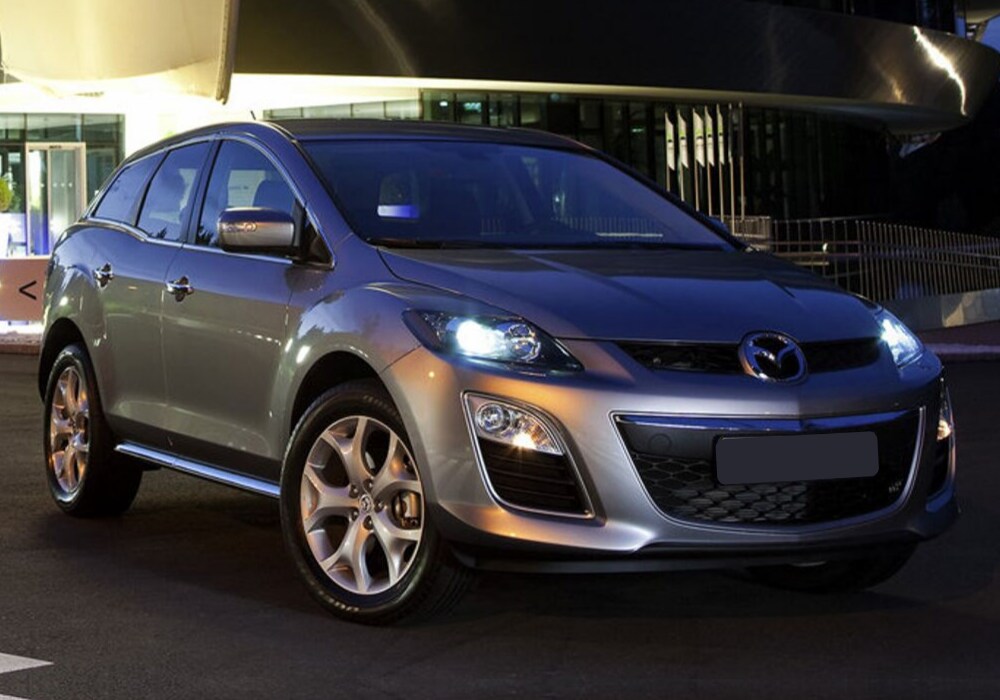 Among the used Mazda SUVs, the 2009-2012 Mazda CX-7 has been a favorite for many enthusiasts. In fact, the CX-7 was Mazda's first mid-size SUV, which is part of what makes it special. This five-passenger Mazda SUV is used, but still has plenty of life left in it. It's possible to find models for under $10,000. It is also one of the best used Mazda AWD models to choose from. Engine options include a 2.5-liter which produces 161 horsepower or the 2.3-liter turbo engine pumping out 244 horsepower. MPG numbers range from 17-20/21-27 mpg. While many people consider the 2010 CX-7 to be the best used Mazda SUV ever, this nameplate was discontinued in 2012. The company chose to debut the Mazda CX-5 in its place for the 2013 model year.

View Used CX-7 Inventory


---